Welcome to the BuxMontNews.com 2010 Mid-Term Election Guide. Our guide with canidate position, name and profile has been compiled with information from VoteSmart.org, SmartVoter.com and candidates websites.The 2010 edition covers all the candidates that represent the Bucks & Montgomery county area.
Position: United States Senator
Joe Sestak
(
Campaign Website
)
Party: Democratic
Occupation: U.S. Congressman
Former 3-Star Admiral, 31-year distinguished military career
Commanded the George Washington carrier battle group (30 ships, 15,000 Sailors/Marines/SEALs) that conducted combat operations in Afghanistan & Iraq
After 9/11, first Director of "Deep Blue" - the Navy's anti-terrorism unit
Earned a PhD in Political Economy and Government from Harvard University
Graduated from the US Naval Academy (2nd in his class)
Grew up in Delaware County and attended Cardinal O'Hara High School with his brother and 6 sisters (and where his Mom taught math)
Priorities:
Economic Security
Health Security
National Security
Pat Toomey
(
Campaign Website
)
Party: Republican
Occupation: Small Business Operator
Former congressional representative 1998-2004
Attended LaSalle University and then graduated from Harvard
President, Club for Growth, a conservative political action committee (2005-2009)
Grew up in Providence, Rhode Island in a working class catholic family
Toomey is married with 3 children
Priorities:
Position: United States Congressional Representative
District 8 (
Map of the 8th District
)
Michael G. Fitzpatrick
(
Campaign Website
)
Party: Republican
Occupation: Lawyer
Represented 8th district for one term, lost to Pat Murphy in 2006
After losing 2006 election he held job at a Bucks County law firm
In 2008 was diagnosed with colon cancer, doctors reported it went into remission in late 2008
Involved with the Boy Scouts and many other local civic organizations
Attended St. Thomas University and Dickinson School of Law
Married and his 6 young children
Patrick J. Murphy
(
Campaign Website
)
Party: Democratic
Occupation: Congressman 8th District
Former member of the US Army deployed in Bosnia and Iraq
Awarded Bronze Star for his tour in Iraq
Took lead in fight against "Don't Ask, Don't Tell"
Married and has two young children
Attended Bucks County Community College, Kings College and Widner University
District 13(
Map of the 13th District
)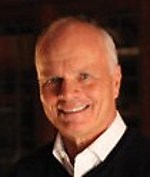 Carson Dee "Dee" Adcock
(
Campaign Website
)
Party: Republican
Occupation: President, W.W. Adcock
BA in Economics
Past Chairman of Sunday Breakfast Rescue Mission
Past Chairman of Urban Family Council
Past President of WINDO
Vice-Chairman Liberty U.S.O.
Married with three adult sons
Priorities:
Allyson Y. Schwartz
(
Campaign Website
)
Party: Democratic
Occupation: US Representative
Member, Ways and Means Committee
Vice Chair, House Budget Committee
Married and has two adult sons
Priorities:
Ensuring that economic recovery reaches all Americans
Putting Americans back to work
Investing in our nation's future in a responsible way
Position: Pennsylvania Governor
Tom Corbett
(
Campaign Website
)
Party: Republican
Occupation: Attorney General
Captain, Pennsylvania National Guard 28th Infantry Division
Undergraduate Degree from Lebanon Valley College
History and Civics teacher at Pine Grove Area High School
Law Degree from St. Mary's University School of Law in San Antonio, Texas
Corbett is married and has two children
Priorities:
More Jobs, Less Taxes
Expanding Pennsylvania's Economy
Government Reform
Dan Onorato
(
Campaign Website
)
Party: Democratic
Occupation: Allegheny County Executive
B.S. Accounting, Penn State
Certified Public Accountant
J.D. University of Pittsburgh, School of Law
Onorato is married with three children
Priorities:
Making PA the Leader in Next-Generation Jobs and Helping Our Core Industries Grow
Delivering Honest, Accountable Government Pennsylvanians Deserve
Promoting Smart and Sustainable Growth
After the jump we have more races...
Position: State Senator
District 6 (
Map of 6th District
)
Bryan Allen
(
Campaign Website
)
Party: Democratic
Occupation: Legislative Aide
Bensalem Township Councilman (2006-2009)
Board of Trustees, School Lane Charter School, Former Member
B.A., Bloomsburg University
Priorities:
Education Funding reform - elimination of the local school real estate tax
Legislative compensation reform
Job creation
Robert Tommy Tomlinson
(Campaign Website)
Party: Republican
Occupation: State Senator District 6
Previously member of the PA House
Served as Director of the Bensalem School District
Member, Joint Legislative Air & Water Pollution Control & Conservation Committee
Board of Trustees, Bucks County Community College
District 12 (
Map of 12th District
)
Ruth S. Damsker
(
Campaign Website
)
Party: Democratic
Montgomery County Commissioner, 2000-2008
Cheltenham Finance Officer and Township Controller, 1990-2001
B.S.W., Temple University
Widowed with four children
Priorities:
Jobs/Economic Development
Government Efficiency
Generate revenue by fixing loopholes
Stewart J. Greenleaf
(
Campaign Website
)
Party: Republican
Occupation: State Senator District 12
Assistant District Attorney, Montgomery County, 1970-1977
Married with four children
Greater Willow Grove Chamber of Commerce
Montgomery County Bar Association
Optimist Club of Eastern Montgomery County
Pennsylvania Bar Association
Priorities:
Jobs
Affordable Healthcare
Reforming State Government
Position: State Representative
District 18 – Lower Southampton
Gene Digirolamo
(
Campaign Website
)
Party: Republican
Occupation: State Rep. District 18
District 29 – Upper Southampton, Warminster
Bernie O'Neill
(
Campaign Website
)
Party: Republican
Occupation: State Rep. District 18
Migrant Program Consultant and Counselor, Bucks County Intermediate Unit No. 22
Deputy State Constable, Warminster Township
Special Education Teacher, William Tennent High School, Centennial School District
Blood Drive Coordinator, American Red Cross
Associated Humane Society Member
Married with no children
Frank Feinberg
(
Campaign Website
)
Party: Democratic
Occupation: Self Employed
International Sales Manager, ExxonMobil Corporation, 1999-2000
Global Business Manager, Mobil Oil Corporation, 1981-1999
Aerospace Engineer, United States Naval Propulsion Center, 1971-1981
Married with three children
Member, Rotary, 2008-present
Member, Chamber of Commerce, Buxmont, Pennsylvania, 2009-present
Member, Society of Automotive Engineers, 1970- present
District 142 – Lower Southampton
Frank Farry
(
Campaign Website
)
Party: Republican
Occupation: State Rep. District 142
Single
Attorney, Jackson, Cook, Caracappa, and Bloom, 2000-present
Volunteer Firefighter/Chief, Langhorne-Middletown Fire Company, 1990-present
Assistant Township Manager, Middletown Township, 2000-2008
John Toth -
No Website
Party: Democratic
District 152 – Hatboro, Bryn Athyn, Lower Moreland, Upper Moreland
Robert H. McGuckin
(
Campaign Website
)
Party: Democratic
JD, Law, The Pennsylvania State University, The Dickinson School of Law, 2004
BA, Politics, Ursinus College, 2000
Married, one child
Attorney, KingLaird, P.C
Thomas P. Murt
(
Campaign Website
)
Party: Republican
Occupation: State Rep. District 152
Assistant Coordinator, Counseling and Advising Center at Penn State University's Abington campus
Staff Sergeant, United States Army Reserve
Director, Upper Moreland School District
Founder, Upper Moreland Historical Association
Coach, Upper Moreland Little League
Coach, Upper Moreland Soccer Club
District 178 (Map) – Northampton
Scott A. Petri
(
Campaign Website
)
Party: Republican
Occupation: State Rep. District 178
Married, one child
President, Scott Petri and Associates, Professional Corporation, 2004-present
Attorney/Partner, Liederbach, Hahn, Foy and Petri, Professional Corporation, 1985-2004
JD, Villanova University, 1985
BA, Political Science/English, Washington and Jefferson College, 1982
David Apfelbaum
- No Website
Party: Democratic
MORE ELECTION INFORMATION VISIT THE STATE'S ELECTION WEBSITE AT...http://www.votespa.com/